How Can You Choose the Right Name and Domain for Your Business?
4 min read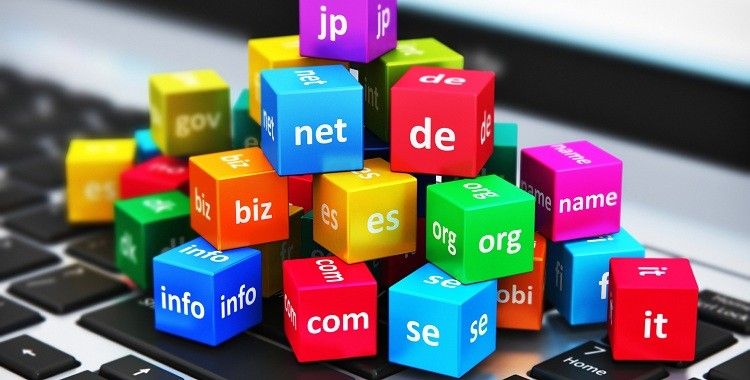 Choosing a domain name is actually a lot more difficult than you think. After all, in terms of a domain, you need to make sure that it sounds completely unique. Repetitions aren't allowed!
But how would you select the right domain name?
Ideally, you would need something brandable, memorable, and easy to pronounce and type. Also, you need something that's not too specific or long.
Wondering how to make that happen?
Well, here is your basic guideline on choosing the right domain name for your business.
Carefully Select The Top-Level Domain Extension
The Top-Level Domain (TLD) is the part of the domain that you will find right after the name of the site. Some of the common TLDs are .org, .net, and .com.
Now, there are enough new TLD choices, though it is generally better to stick to the old school version and go by .com. It has been around for the longest time and tends to have the most popularity because people are familiar with it.
There is a chance that you will not be able to get a good domain name with .com as your TLD because most good names are taken. But that is not the biggest issue because you can always think of an alternative name.
You will get loads of available choices to add some personality to the web address. However, ensure that what you choose is relevant to your audience and website.
Strategic Incorporation Of Keywords
Keywords are not meant only for content. Search engines tend to use your domain name to figure out what your website is all about and decide your search rankings.
The keywords you select for the domain name have to be relevant to the website. It is not just about adding random keywords, but more about accurate representation of your content. If you are running out of ideas, you can try free tools like Google Keyword Planner.
Keywords have to be explored by search volume and other such factors to recognize the terms actually used by people. But remember not to use too many key phrases in one domain name. That might make your site seem a bit untrustworthy.

A Domain Name That's Easy To Spell And Pronounce
Your domain name needs to be memorable. But you would probably want to steer clear of the kind of names Elon Musk has for his baby! Regardless of how fun the name looks when its spelled, consider the time when you say that name to someone. Does it sound memorable?
Remember that word-of-mouth advertising will only work when people can say the name of your domain. So, make the name easy to remember, and that'll increase the chances of people passing the name along to their acquaintances and business partners.
Hyphens Are A Strict No-No In Domain Names
You might resort to hyphens to get the domain name that you want. But, as mentioned in the previous point, they are hard to say. Also, it makes the domain name harder to type. Most people will forget the hyphen and land up on some other website.
So, when you are thinking of domain names, don't go for something that is not a letter. It includes using numbers in place of letters. These are small things that make people mistype a domain name.
Do Not Go For Doubled Letters
You are basically risking typos if you have doubled letters in the domain name. Doubled letters are difficult to read and even more difficult to correctly type.
When such mistakes happen, you might end up seeing some other website sitting there and nicely taking away your traffic. Additionally, the need to spend a few seconds more than necessary to find out the right way to spell a domain name is just distracting.
Keep The Domain Name Nice And Short
There are a few reasons why shorter domain names do better:
Firstly, shorter names are easy to memorize and type. It means that they are good enough for branding.
Secondly, any domain name that is too long is just going to appear suspicious.
Also, if you are not using excess keywords and keeping the name easy on the tongue, it is probably going to be short anyway.
Choose A Flexible Domain Name
The domain name must be precise enough to draw in your audience, and yet flexible enough to let your site grow.
For instance, if your domain name is 'sugar.baking,' you will not leave room for all the other kinds of dishes that you might cook in the future. When you include all kinds of cooking within this domain name, you will basically be stuck with a wrong domain name.
Endnote
And that's all you need to know before selecting the right domain name. Now, go ahead and choose one that is the right fit for your business and start growing from there.